Shaena Charles IIHHT HFST DiP
Founder and Director of The Core Zone, Shaena has over 27 years experience within the fitness industry, ranging from personal training, aerobics instructor, weight training, MOD fitness instructor, remedial massage therapist through to Classical Pilates. Her combined skills have resulted in her being an approved therapist for GP referrals and taken her to the legendary 24 hour Le Mans race, twice, as team physico. There she earned the name "Golden Hands" by the ex F1, ex Audi Le Man winner Emanuele Pirro, clearly demonstrating her depth of knowledge. A fellow motorsport professional Tiff Needell also appreciated regular shoulder treatments. Having trained under Joseph Pilates' chosen student, who only teaches the purist form of Pilates to the world, Shanea's real speciality, is teaching Classical Pilates.  Always taking care to ensure her students are positioned correctly, Shaena's seemingly endless Pilates moves, will be unlike 99% of classes you may have attended else where. With students aged from 8 to 84, young and healthy, through to seniors with mobility issues, Pilates with Shaena can only be described as a complete mind and body work out, medically improving your spine's health and your mind's wellbeing. Shaena believes classes are about the students and not about the instructor trying to impress them.

Lisa
Lisa has been practising Yoga for 20 years. Vinyasa Flow is a fusion of various styles combined, bringing the very best of all Yogas to her happy clients. Her continuous learning and depth of knowledge gained from workshops around the world including India and Thailand ensure the very highest standards of Yoga practice. Lisa's happy, hands on approach, with her genuine caring side ensures good progression in this ancient healing art.

Becca
Becca began her yoga journey over 10 years ago attending local classes, a few years later she caught the yoga bug and started to explore the practice further. This lead her to become a certified mum and baby, toddler and children's yoga teacher and has recently completed her 200hr yoga teacher training with Sandstone Yoga in Birmingham Becca is passionate about teaching yoga and that the practice should be accessible to everyone. She is always evolving, always learning, from both teachers and her students.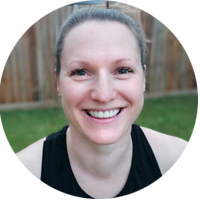 Laura
Laura has taken a leap into the world of Pilates after having two children and striving to create more of the ubiquitous work life balance we all so desire. With 12 years of Pilates experience, Laura enjoys the challenge and focus that Pilates demands of her. Laura has recently qualified as a Stott Certified Pilates instructor. Her background lies in teaching and this is echoed in her passion to deliver purposeful, clear and varied classes that lie at the heart of her teaching style. Laura's passion for teaching Pilates enables her to give clients a well rounded experience by focusing not only on the physicality of Pilates but also the mind body connection that enables clients to release tension and improve their practise whether they are just discovering Pilates for the first time or advanced in their practise.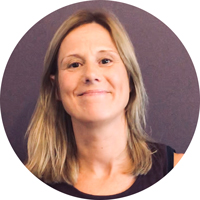 Tracey
Tracey has a passion for all sports and has taught in schools for the past 17 years, holding the post of a PE School Sports Coordinator for the past 15 years, which has lead her to follow an organic path to specialise in inclusion for pupils with special educational needs. Tracey's love affair with Pilates began over a decade ago when she became one of Shaena's students. 'It is a fitness method that not only spans our differences but celebrates them. From my very first time Pilates lesson, it was made clear that my body was as unique as the person on the mat next to me  — everything from the shape of my bones and muscles, to my alignment, and even how my brain interprets and signals movement. Pilates can have a profound impact, not just on someone's body, but on their life.' I am so excited to be part of the The Core Zone team. I love to teach clients how to apply our Pilates basic principles and seeing the improvement each individual client shows, from their body awareness to fostering the freedom to move, developing confidence with your body, physical integrity, and mind-body revitalization. The Core Zone is more than a studio, we're a community. "
Beth
BA Cons, LicAc Beth is a very well liked and highly qualified therapist here at the Core. Her down to earth approach puts her clients at ease whilst she focusses on nurturing and relaxing treatments. She specialises in prescriptive facials, beauty treatments, holistic massages, acupuncture and cupping. Beth has supported clients through various treatments including IVF, Parkinson's Disease, MS and long term pain management.

Cat
Cat is a highly qualified remedial therapist with many years experience who offers a wide range of therapies. From gelish nails, eye lash extensions, Neals Yard beauty treatments through to full remedial massage therapy to sooth those aching muscles and joints. Cat's out going personality and passion for her treatments means she always delivers a happy smile and leaves her clients with a relaxed pampered body.
Jo
Jo BSc (Hons), OSSM (dip), MISRM. Jo is our specialised Sports Remedial Deep Tissue Therapist. When those aches have been there too long Jo's depth of knowledge and healing hands can work wonders. Whether you need fixing, pre op, post op or simply feel those painful muscles need soothing away Jo's treatments always bring relief. Jo also offers a lovely relaxing warm shell treatment which will make you feel wonderful and glowing.

Liz
BSc,D.C. M.M.C.A. M.C.C.. Liz specialises in Chiropractic, Lazer Therapy and Therapeutic Massage. She has had years of experience helping sports professionals heal after injury. She fully appreciates if your body structure is not correctly aligned, over time you will start to blame your aches & pains on your age, life & other things. The problems only escalate from there, so try to look after yourself and have a regular chiropractic & massage on your body. Preventions are better than cure !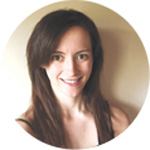 Lauren
  Lauren (BSc (Hons), MCSP) is a qualified physiotherapist with a specialist interest in biomechanics. Lauren is holistic in assessment and treatment, understanding that pain and discomfort is often multi factorial and therefore requires a comprehensive approach to assessment and treatment. Assessment includes gathering a detailed history, posture analysis, identification of compensations and muscle imbalances and sport specific assessments as required.

Laurin
Our wise owl here at The Core, Laurin specialises in clinical hypnotherapy mindfulness and meditation and has a beautiful approach making you feel totally at ease. A highly qualified, natural therapist with a depth of knowledge and experience. Laurin is here to help you regain control of our lives, whether your goal is giving up smoking, getting to grips with phobia issues, anxiety problems, pain management support, overcoming traumatic memories, conflicts of the mind or guiding you to a better place generally the help she can offer is endless....What's your potential?

Lauren
Following the birth of her two daughters, it was quite clear what her vocation in life was going to be. Her experiences of childbirth led her to believe that every woman deserves the right to be empowered and to be in control of her birthing body, rather than surrendering her mind and body the moment she walks through the hospital door...... And so I began her four year journey studying to become a qualified midwife. During training she had the privilege to care for women that used Hypnobirthing. There she witnessed how calm, comfortable and confident they were during their birthing experiences. This led to a passion for Hypnobirthing and she soon became a qualified Hypnobirthing Practitioner. Her Hypnobirthing classes will provide women and their birthing companions with the tools and techniques to be able to birth without fear, whilst trusting their natural instincts, feeling calm, comfortable and confident that they are in control of their birthing bodies.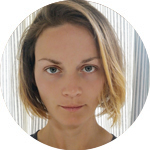 Lenka
Lenka's passion about healthy diet and lifestyle started years ago while travelling overseas. Even though, she had always been interested in science and tried to keep herself healthy, throughout her life she struggled with many health-related issues including weight issues, chest and ear infections, exhaustion and depression. However, her decision to travel overseas changed her life. Lenka was able reflect on her life and discover what she needed to change in order to become healthier and happier. Since then she has learnt about meditation, breathing exercise, yoga, as well as attending many courses, seminars and webinars, with one of them being 3 years course at the College of Naturopathic Medicine in London, to develop her knowledge of healthy, natural way of healing the body and mind. Lenka is available for consultations on Tuesday afternoons.

Jackie
We all work as a team, the right person for the right treatment, Jackie coordinates our Pilates course bookings, she also ensures all clients receive a warm welcome with a truly caring approach. Jacks helps keep everyone in touch with our clients needs and is our provider of a wonderful morning smile.

Rachael
Rachael works on our website and manages promotions. She has been in design and marketing since leaving school, and has been self employed since the birth of her son 17 years ago. She freely admits, other than daily dog walking, exercise has never been a huge part of her life, but she discovered pilates with Shaena around six years ago and now she'll evangelise about the benefits whenever she gets the opportunity!!
Lynn
Lynn prides herself in creating great hairstyles, gorgeous colours and liaises closely with her clients to achieve the best results. With over 26 years in the industry and trained in the London area by highly acclaimed salons L'Oreal and Wella, Lynn has gained a wealth of experience and loves making her clients feel "looked after". She has a conscientious, calm approach and offers all those little touches that make her clients feel relaxed and pampered.