We are very pleased to announce Nutritional Therapist, Lenka Freharova will be joining us here at The Core Zone from September.
Nutritional Therapy is the application of nutrition science in the promotion of health, peak performance and individual care. Wide range of tools is used to asses and identify potential nutritional imbalances and understand how these may contribute to an individual's symptoms and health concerns. This approach allows the therapists to work with individuals to address nutritional balance and help support the body towards maintaining health. Nutritional therapy is recognised as a complementary medicine and is relevant for individuals with chronic conditions, as well as those looking for support to enhance their health and wellbeing. 
​
Nutritional Therapy treats the body as a whole while seeking the root cause of health concerns, rather than simply treating the symptoms. It promotes the benefits of good, wholesome, unprocessed foods, supplements and changes to lifestyle to promote optimum health. This therapy works in synergy with your body, ensuring that you have all the nutrients needed to support your natural healing mechanisms.
Nutritional Therapy can help you understand how your existing diet may be impacting your well-being.

It will teach you how to nourish your mind and body by understanding the nutrients you need – specific to your lifestyle or health conditions.

Recommendations may typically look to optimise digestive function, energy levels, hormonal balance or include guidance on supporting the liver's detoxification pathways and its health

Recommendations also may include natural foods that support the immune system or that simply help an individual to achieve vitality and a sense of wellness.
Digestion

Obesity & Weight Management

Liver Health & Detoxification

Cardiovascular Health

Mental Health

Vitality and Energy

Hormonal Health and fertility

Skin Issues
There are a wide range of laboratory functional tests that can be used to identify nutrient deficiencies or biochemical imbalance and where possible, NHS tests will be recommended.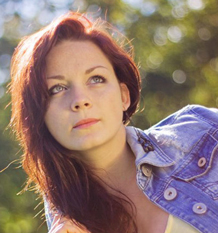 Lenka's passion about healthy diet and lifestyle started years ago while travelling overseas. Even though, she had always been interested in science and tried to keep herself healthy, throughout her life she struggled with many health-related issues including weight issues, chest and ear infections, exhaustion and depression. However, her decision to travel overseas changed her life. Lenka was able reflect on her life and discover what she needed to change in order to become healthier and happier. Since then she has learnt about meditation, breathing exercise, yoga, as well as attendeing many courses, seminars and webinars, with one of them being 3 years course at the College of Naturopathic Medicine in London, to develop her knowledge of healthy, natural way of healing the body and mind. 
Lenka will be offering advice and treatments every Tuesday between 1pm and 5pm
She will also host informative monthly talks  covering all aspects of Naturopathy Nutrition. Details of which will be posted on Facebook.