Physiotherapy encourages the use of physical methods such as movement, specific exercises and massage rather than drugs or surgery to rehabilitate from injury and/or improve mobility and function. The use of biomechanics assessments within Physiotherapy sessions ensures a holistic approach to treatment by looking at every aspect of how the body works together to produce smooth and coordinated movement that is effective and efficient. 
Physiotherapy assessments are a great place to start whether looking to rehabilitate from injury or looking to improve mobility and performance.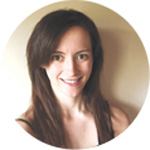 Lauren is available for appointments every Friday between 9:00am and 1:00pm. Call reception to book.
Initial assessments £50
Follow up treatments £30 
Sports massage £30 for 30 mins 
Mobiliser sessions £20
Doctors often recommend physiotherapy  for kids and teens who have been injured or who have movement problems from an illness, disease, or disability.
After an injury, therapists work to decrease pain, improve movement, and help children return to daily activities. They teach kids exercises designed to help them regain strength and range of motion, and also show kids and families how to prevent future injuries.
Rebecca, our specialist paediatric physiotherapist has a lovely, friendly manner which enables her to put adults and children alike at ease, often using fun interactive games as part of her paediatric treatments. Rebecca's sessions are always client focused and aim to work towards specific goals. This can range from a child learning to balance on one leg to an adult returning to sport.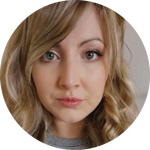 Rebecca Harrison BSc (Hons) Physiotherapy, MCSP
Rebecca is available for appointments on Saturdays from 9.00am until 1.00pm.
Initial consultation (up to 1 hour): £55 
Follow up appointment (up to 45 minutes): £40 
Sports massage (30 minutes): £30 
K-taping – free within a treatment session, additional charges may apply if booking in for taping only.
Bespoke digital exercise programme – £15 for initial programme, £10 for any subsequent programmes. All programmes will include customised advice and photographs of client performing exercise.
Contact reception to book 01295 710804